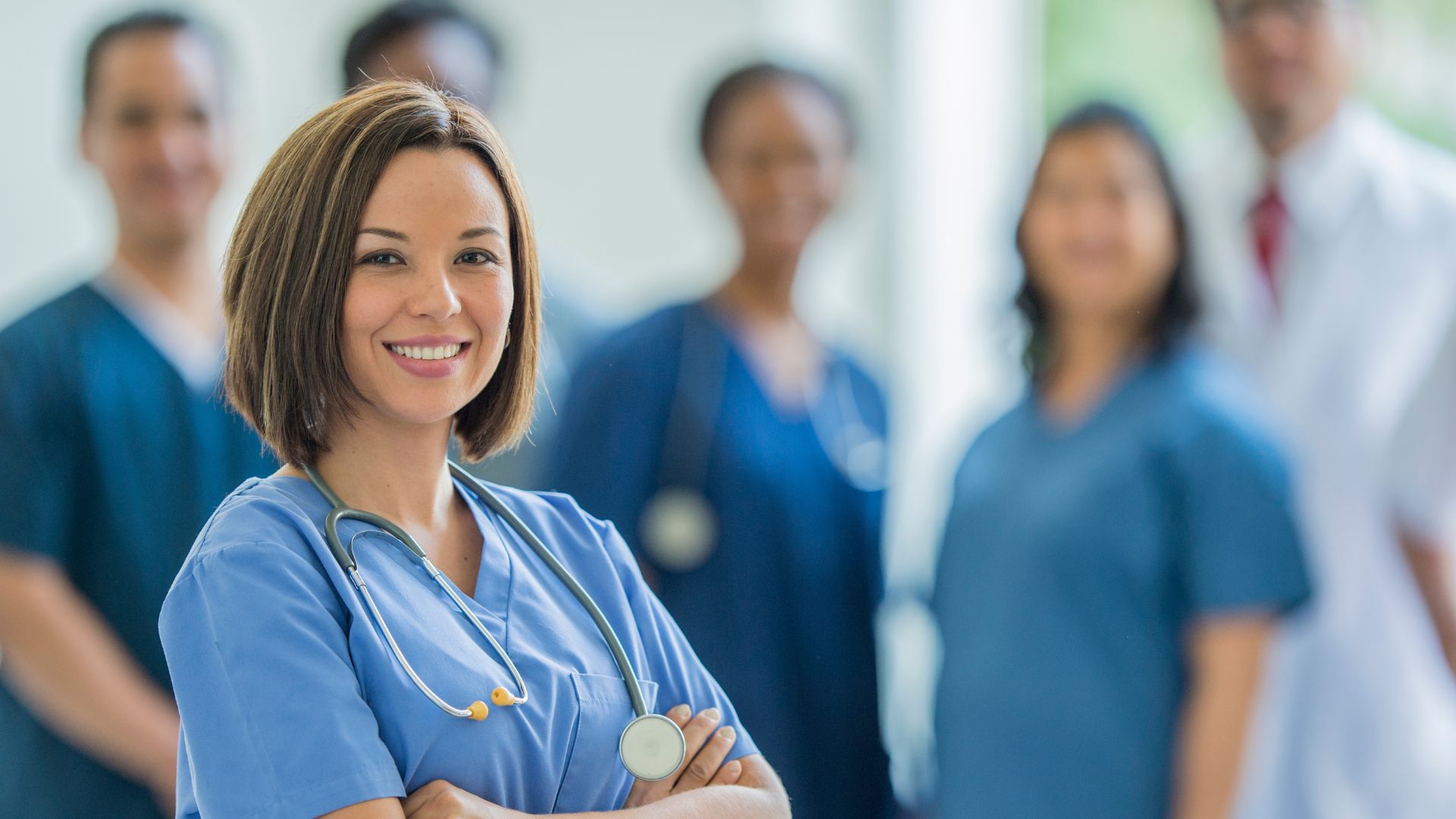 According to recent health data, with 14% of people reporting poor or fair health, North Carolina's ranking is below the US average of 12%. These numbers emphasize the need for CPR training and certification in Charlotte, where if you obtain the necessary knowledge and techniques, you will be able to respond adequately to sudden cardiac arrests and similar scenarios in your community.
Whether you are a first responder, a healthcare professional, or just someone interested in being prepared for emergencies, we aim to highlight the significance of getting CPR trained and certified. As we delve into it, we will explore the importance of CPR training and then move on to decoding the CPR certification levels in Charlotte.
The Importance of CPR Training and Certification
The most prominent benefit of CPR training and certification is that CPR saves lives. Immediate start of CPR intervention doubles or triples the survival rates for people experiencing sudden cardiac arrest. Unfortunately, less than half of the population who experience OHCA get CPR help from a bystander.
A 2015 AHA study indicated that 65% of US citizens have received CPR training at some point in life, yet only 18% are up-to-date. And although these percentages have changed over time due to increased awareness, more improvement is needed. As a result, CPR training is becoming more accessible for the people of Charlotte.
CPR Making a DIfference in Real-Life Scenarios
More often than not, real-life scenarios underscore the critical importance of CPR – a skill that can turn ordinary individuals into lifesavers.
Alex Hollanshead, a Charlotte resident and a sudden cardiac arrest survivor, recently shared his story about how a CPR-certified bystander saved his life. As a 32-year-old, Alex suffered a cardiac arrest while training for the local Iron Man race.
Alex was at least lucky for collapsing in front of an ER nurse who immediately came to his rescue, administering high-quality CPR for 30 minutes until an AED was available to use. As Alex shares, he is now happily married and looking after his newborn daughter thanks to a CPR-trained person, which should motivate and encourage everyone in Charlotte to get a CPR certification.
CPR Certification Levels
In your search for a CPR certification class, you have to be mindful of CPR certification levels and choose the one that best suits your needs, interests, and eventual working requirements.
Based on depth and focus, CPR training can be divided into 4 levels:
CPR Level A
This level typically covers basic CPR skills for adult patients. It also includes choking procedures, AED usage, and early defibrillation. It is suitable for individuals who need to learn CPR techniques for adults but do not require training for children or infants. Level A courses are often geared toward the general public.
CPR Level B
Level B training expands on Level A by including CPR techniques for adults, children, and infants. It's a step up from basic adult CPR and is suitable for individuals who may encounter both adult and child emergencies, most likely parents, grandparents, childcare workers, and babysitters.
CPR Level C
Level C training is more comprehensive than Level B and covers CPR techniques for adults, children, and infants. It also encompasses all aspects of skills and theory, as well as the two-rescuer CPR skills. It is often recommended for individuals working in childcare, schools, or other settings where they may be responsible for people of all ages.
CPR Level HCP
Level HCP (Healthcare Provider), sometimes known as BLS (Basic Life Support) for Healthcare Providers, is the most advanced level of CPR training. It is designed for healthcare professionals, including doctors, nurses, and paramedics, who require in-depth knowledge of CPR techniques and may need to use advanced equipment and medications during resuscitation.
The specific naming and content of these levels can vary by region and the organization providing the training. It's essential to check with your local CPR training provider to understand which level of training is most appropriate for your needs.
Key Factors to Consider When Choosing a CPR Certification Course
When choosing a CPR certification course in Charlotte, some key factors must be considered:
Relevant Accreditation
When choosing a CPR course, you should go for training providers with relevant AHA (American Heart Association) or ARC (American Red Cross) accreditation. The accreditation is your guarantee that the training meets the CPR and ECC guidelines. It is important to keep in mind that if the CPR certification is for professional purposes, most employers accept certifications issued only by these relevant institutions.
Competent Instructors
Competent CPR instructors are crucial because they ensure accurate and effective CPR training. They build confidence in learners, keep training aligned with evolving guidelines, offer hands-on practice, and create realistic scenarios. It is essential to check if your instructors are in tune with the latest guidelines recommended by the AHA.
Course Length
The latest trends show that shorter CPR courses can encourage more people to pursue CPR skills. In Charlotte, you can find CPR classes that last between 2 and 5 hours, and they offer the necessary theory and techniques, as well as a certification card.
Costs
The CPR certification cost is another important factor that you would like to consider. Depending on the level, location, provider, or type. CPR training can cost you between $14 and $100. Nonetheless, you can find free online CPR training, but unfortunately, you probably won't receive a certification card, which is required by employers.
Certificate Expiration Date
The CPR courses by relevant organizations in Charlotte provide certification that should be renewed every two years. The recertification process will help you stay ready and confident to perform CPR in an emergency.
CPR Recertification
CPR skills are essential for safe communities, yet they deteriorate over time if not implemented in practice. With rapid changes and medical advancements, CPR recertification is crucial to staying up-to-date and providing adequate help when needed.
CPR recertification will also help you maintain muscle memory and learn about the most optimal changes in the field. At the same time, it will reduce your fear or anxiety so that you can be even more helpful to your workplace and community.
The AHA and the ARC offer CPR certification for multiple levels and programs through their trusted partners. The certification confirms your knowledge and skills for symptom recognition, chest compressions, guidelines, etc.
CPR certificates are typically valid for two years. The expiration date should be visible on your certification card. To sustain your CPR card, you would need to complete CPR recertification training before the card expires. The CPR renewal process takes less time than the initial CPR training, extending the validity of your certification card for the next two years.
CPR Certification Cards
Once you complete the entire training and testing process, you should get your CPR certification card within 20 days. Depending on your CPR training, you will receive one of the available CPR certification cards:
Heartsaver CPR AED, Heartsaver First Aid, Heartsaver First Aid CPR AED, Heartsaver Pediatric First Aid CPR AED, Heartsaver for K-12 Schools, Heartsaver Instructor
BLS Provider, Advisor: BLS, e-Credential RQI BLS Healthcare Provider, BLS Instructor
ACLS Provider, e-Credential RQI ALS Healthcare Provider, ACLS Instructor
ASLS Provider, ASLS Instructor
ACLS Experienced Provider. ACLS EP Instructor
PALS Provider, e-Credential RQI PALS Healthcare Provider, PALS Instructor
PEARS Provider, PEARS Instructor
e-Credential RQI Responder (Hands-Only CPR), e-Credential RQI Telecommunicator CPR.
If you lose your CPR card, you can request a new card from the provider from which you obtained your original CPR card; however, you may have to pay a certain fee for the replacement, depending on the training center.
To make this process more efficient, many CPR providers have started creating eCard CPR certificates that you can print or find online.
Conclusion
When considering CPR certification, it's crucial to understand the certification levels available, each tailored to specific needs. These include CPR Level A for basic adult CPR, Level B encompassing adult, child, and infant CPR, Level C for comprehensive training across age groups, and Level HCP (Healthcare Provider) for advanced medical professionals.
By selecting the appropriate level and considering factors like accreditation, competent instructors, course length, cost, and recertification, individuals in Charlotte can become equipped to respond effectively to cardiac emergencies and contribute to a safer, healthier community.
Remember to stay current through regular recertification, ensuring your skills remain sharp and your certification valid.